Discover our Cherbourg ferry route, getting you to France from Guernsey in as little as 2.5 hours!
Search availability, times and prices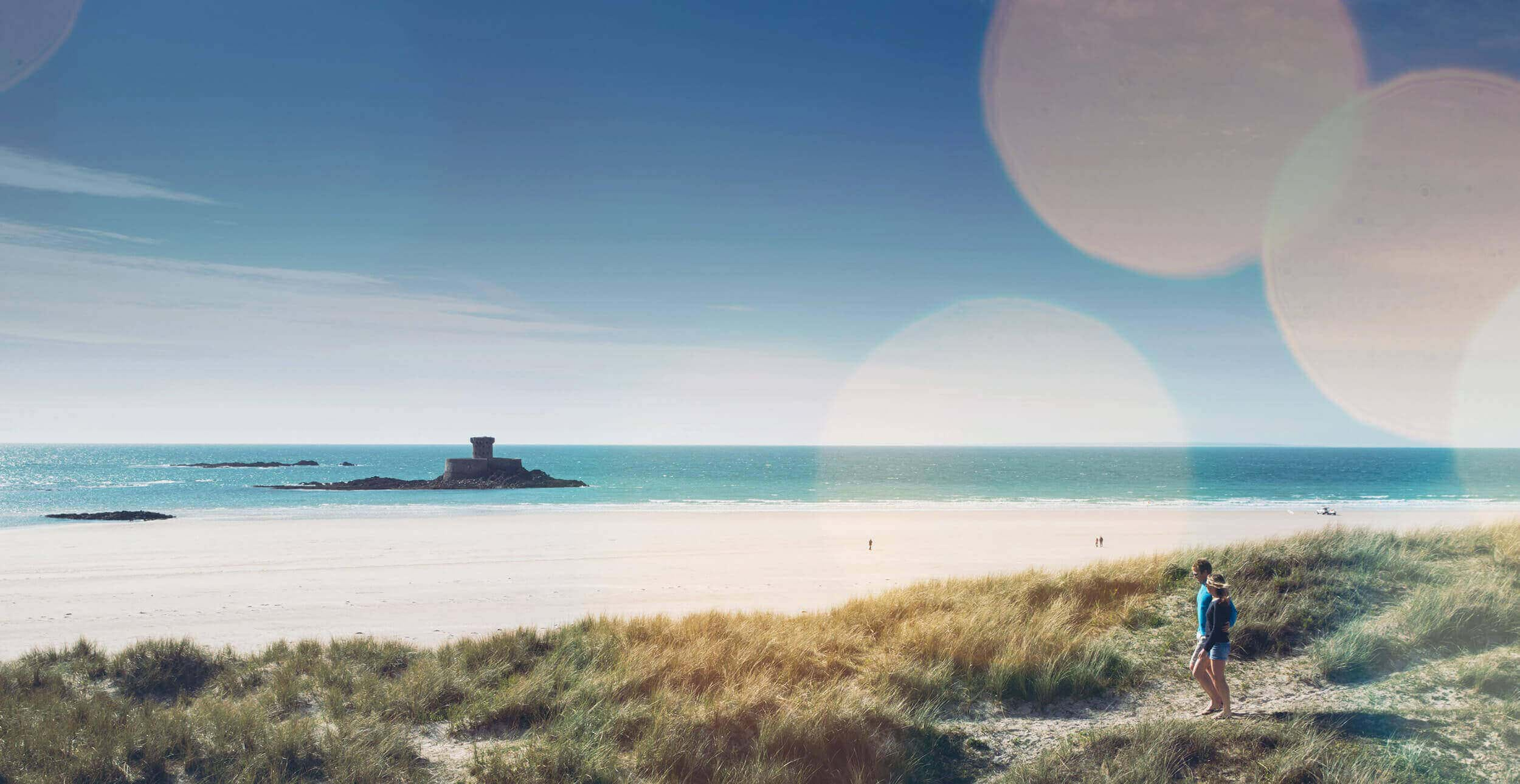 Jersey Holidays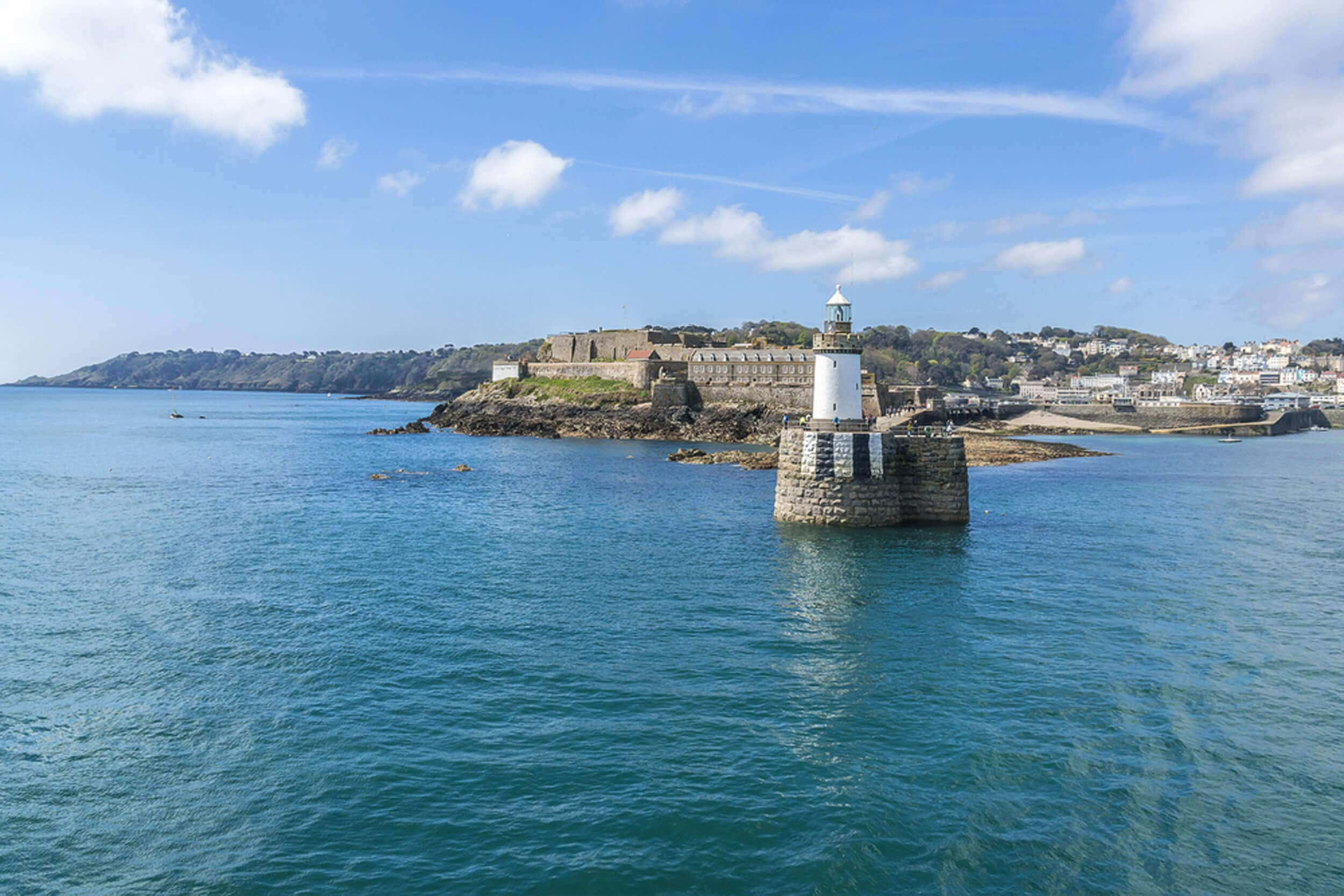 Guernsey Holidays
Package holidays are currently available for Channel Island destinations only
Brand new for 2022 discover our new ferry crossing to Cherbourg France from Guernsey. Condor Ferries will be sailing from Guernsey to Cherbourg available to book now!

Sailing onboard Condor Liberation, our Guernsey to Cherbourg ferry crossing will take just 2 and a half hours. From April 1st sailings will run every Monday & Friday and during the summer, it will run every Monday & Thursday, getting you to Cherbourg in no time, giving you plenty of time to start your adventure in France!

Explore our Cherbourg ferry crossings below and start planning your break!
Ferries to Cherbourg
Take your car and hop on our fast ferry to Cherbourg!
Cherbourg is one of the largest artificial harbours in the world and is one of the most connected ferry ports in France, acting as a gateway to Normandy. Take your car on board and discover France from Guernsey in just 2 and a half hours onboard our fast ferry with our new route.
Sailing to Cherbourg allows you to easily explore everything France has to offer. Normandy has a rich history, beautiful beaches and is known for its famous points of interest in the D-Day landings.
It also provides easy access to major motorways; pack your car and take the family to enjoy everything France has to offer for a much-needed summer break.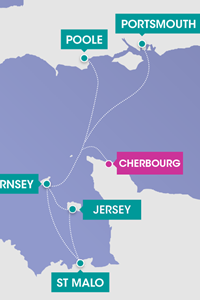 It's always a good idea to book your ferries to Cherbourg in France as soon as you've planned your holiday. If you'd like to travel during peak seasons like summer or half term then do try to book early – the further in advance you book, the more likely you are to find a better fare. Consider travelling on a week day instead of a weekend – you might find more options or offers to suit your budget.
| Routes to Cherbourg | Sailing duration | Frequency | Ship | |
| --- | --- | --- | --- | --- |
| Guernsey to Cherbourg | From 2 hours and 30 minutes | Up to twice a week | Condor Liberation | BOOK |
Guernsey to Cherbourg
From 2 hours and 30 minutes
Up to twice a week
Condor Liberation
Plan your trip information is based on peak travel period: April - September
Frequently Asked Questions
Do you need to know more about your ferry to Cherbourg? We've compiled some of the most frequently asked questions to help you plan your journey.
Where is Cherbourg ferry port?
Cherbourg ferry port is located here: 
Quai de Normandie
Cherbourg
50100
How long is the ferry crossing from Guernsey to Cherbourg?
It takes approximately 2.5 hours onboard our fast ferry from Guernsey to Cherbourg.
About Cherbourg 
Cherbourg is the gateway to France and one of the biggest artificial harbours in the world. If you're looking to explore France, taking your car to Cherbourg is one of the best ways to do so! Cherbourg has a famous seafaring history and the region's historic events are marked by museums, landmarks, and various points of interest that are popular with visitors. However, it is also in easy reach of Normandy, where you can discover beaches, and explore the tragic history of the D-Day Landings. Brittany is also just a short drive away, discover medieval towns, indulge in French cuisine, and soak up everything France has to offer.
Travel advice
Whether you're planning on taking your car to explore France or going on foot, taking the Cherbourg fast ferry from Guernsey is a unique experience with stunning sea views to enjoy on the way to the historic port in the heart of Normandy, France.
Here are all the details you'll need on booking, our timetables, which travel documents to take and what to do when travelling with a pet.