Go on a ferry trip to St Malo in France from Jersey and spend your time discovering the ramparts.
We will no longer be running day trips from Jersey to St Malo, but why not extend your trip to thoroughly explore St Malo for a long weekend or short break. Within the walls you can indulge in mouth-watering Breton cuisine, head to some of the nearby towns such as Rennes, explore the stunning beaches and much more. St Malo has so much to offer you'll never explore it all in a day! Browse our ferry routes from Jersey to St Malo for more details
Your ferry trip starts onboard
Duty free shopping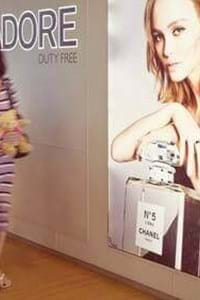 While you're onboard, don't forget to visit the Adore Duty Free shop to save on your favourite brands. Shop genuine duty free savings of up to 40% off UK high street prices on a huge range of tobacco, wines, spirits, fragrances, gadgets and accessories.
Food & Drink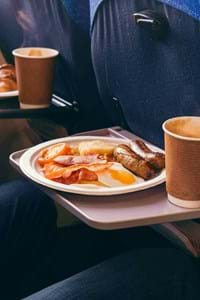 Join us in one of the onboard restaurants or bars and choose from a wide range of hot and cold meals, snacks and drinks. There's something for everyone: from children's to gluten-free options for breakfast, lunch, dinner and everything in between.
Seating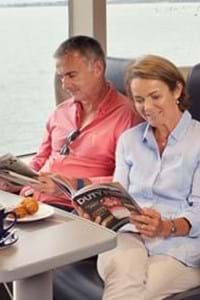 Onboard Condor Voyager, you can take in panoramic views in the Horizon lounge. A relaxing and perfectly comfortable way to sail to St Malo for your trip from Jersey. Or, treat yourself to an upgrade to Premium Select, where you can enjoy a welcome drink and complimentary tea and coffee throughout your journey.